Ccilu's vision is simple
Decrease the waste and plastic going into the landfills and the ocean
Create a quality and trustworthy product, while decreasing our carbon footprint
Help save the planet by promoting conscious consumerism
Collectively Creating a Sustainable Future
Let's talk about food waste – Every day more than 2 billion cups of coffee are consumed globally, resulting in over six million tons of coffee grounds being sent to landfills every year. Global food waste accounts for roughly one sixth of the total annual greenhouse gas (GHG) emissions. The footwear industry alone contributes 1.4% of global GHG emissions.

Now, let's talk about plastics – Only 10% of the world's plastics are recycled, meaning as a consumer society, we need to switch the global message from "use then recycle" to "reduce or replace." With a surplus of unusable plastic littering our land and sea, innovators across the world have set out to find ways to upcycle plastics into materials for use within the fashion industry, an industry responsible for roughly 10% of global carbon dioxide emissions.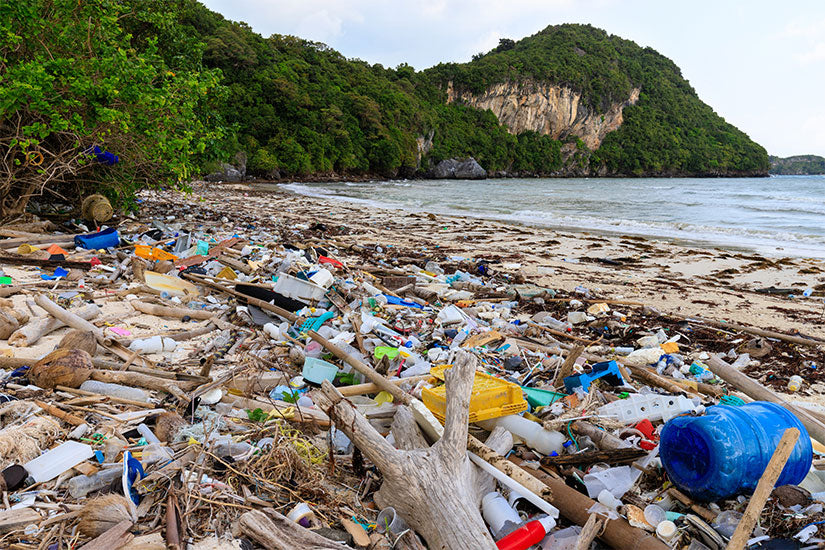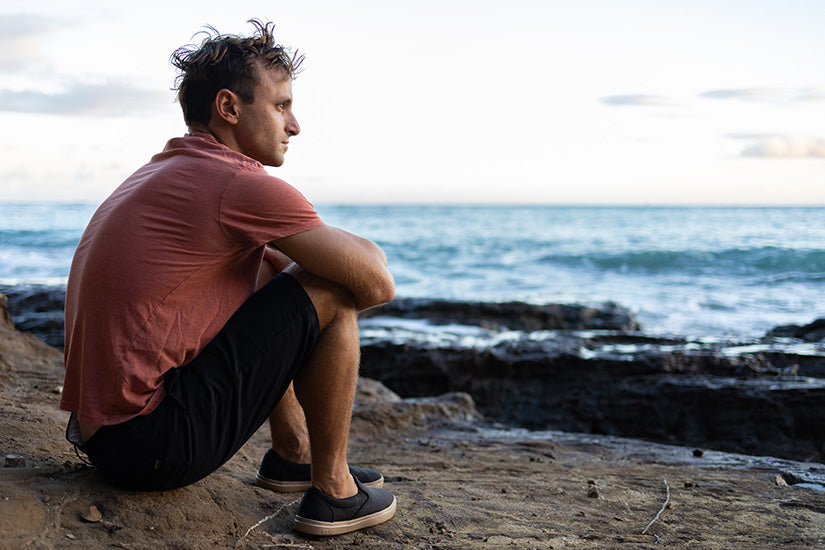 Our Ccilu headquarters, located on the island of Taiwan, consistently sees trash and plastic from the neighboring countries of Japan, Korea, China, the Philippines and Vietnam, as well as locally produced waste. Additionally, as many of these countries also buy recycling from the United States and Europe, issues in overall logistics lead to a surplus of non-recycled waste and plastics circulating in the ocean. Faced with these local issues, Ccilu set out on a journey to remove both food waste and plastics from the waste stream, while simultaneously decreasing their emissions, leading to the development of the XpreSole and GreenPlax® technologies.

At Ccilu, we are inspired to uncover solutions to a more sustainable future. We strive to stand apart from the traditional practices of the fashion industry by implementing innovation that can decrease our negative impact on the planet, while increasing our positive impact on the community.
COMMUNITY COLLABORATIVE COLLECTION
Ccilu set out to make a positive impact on both the planet AND the community of Taiwan, and for this reason, created two different methods for plastic collection.
(1) Ccilu hosts beach clean-up events islandwide
(2) Ccilu created a plastic bottle collection program and pays low income, disadvantaged residents 3 times more than the average income to collect plastic from across Taiwan

The plastic collected through these methods is locally upcycled at Ccilu's production facility and, in turn, becomes one of the primary materials used to create the laces, shell and outsole of the Xpresole shoes and all aspects of the GreenPlax shoes.

In order to collect SCGs, Ccilu has collection systems in place with coffee shops, local businesses, factories, and more across Taiwan. As Ccilu has grown, we also utilize the coffee grounds from neighboring countries such as Japan.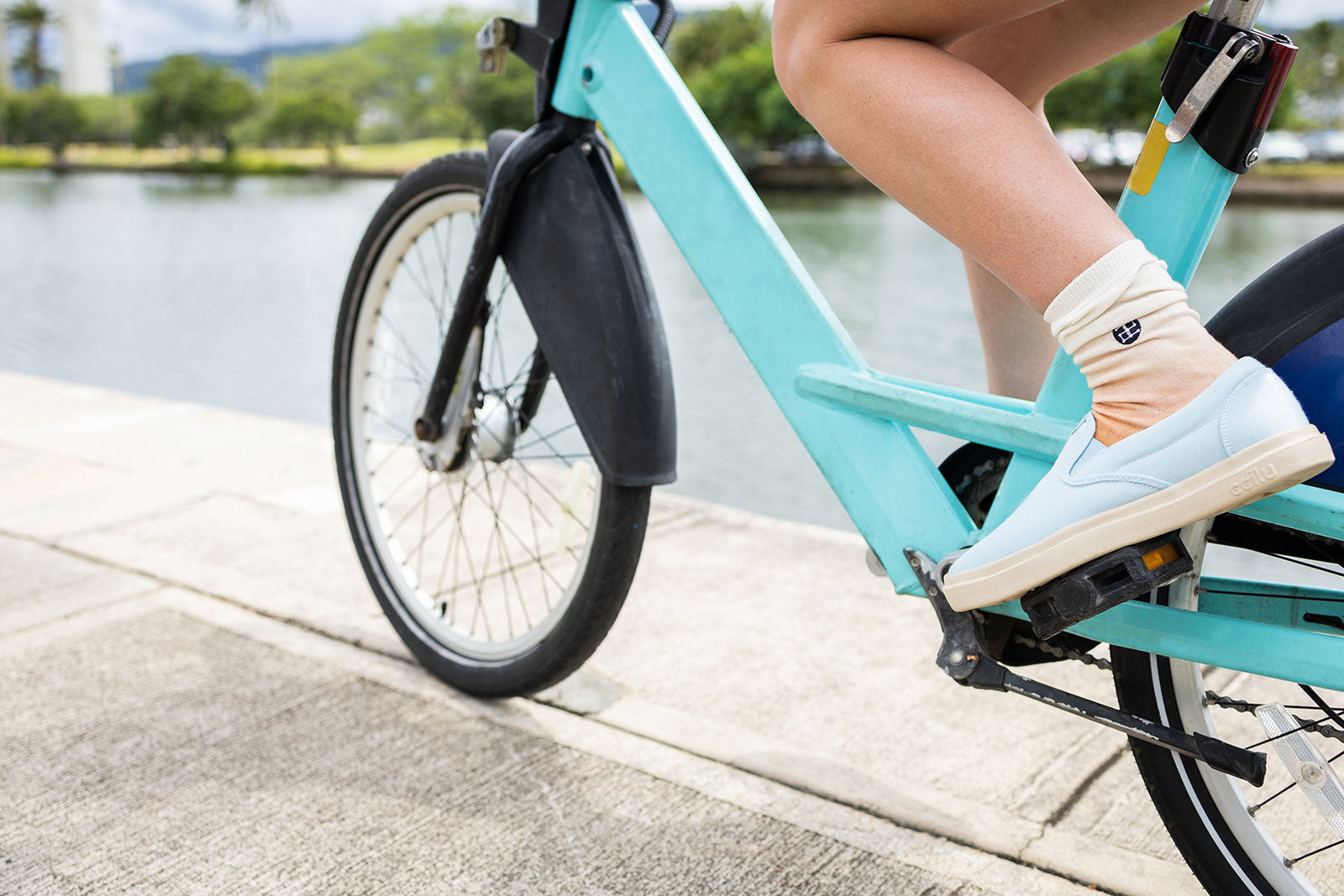 CREATING CIRCULAR ECONOMY
Once Ccilu collects the post-consumer plastics and spent coffee grounds, they employ an on-site up-cycling facility to create the materials that will be utilized during the footwear production. To close the loop, Ccilu offers every customer the ability to send back their shoes upon retirement and the process of upcycling happens once again to create oil which is used for energy, and donated to community members in need.
A purpose-driven logo and a Journey to Carbon Neutrality


You may have noticed that our logo (not our brand name) has recently changed from CCILU to -CILU, and this is no accident! Removing the first "C" of our original brand name "Ccilu" and adding a negative symbol (-) symbolizes our promise to further reduce our carbon emissions, as we strive to be carbon neutral.

Ccilu continues to develop ESG/SDGs initiatives, upcycling beyond just coffee and plastic bottles to include upcycling silicon slurries and agriculture/ aquaculture wastes, such as pineapple, corn, tea stock, bamboo, and more.

Due to the materials Ccilu utilizes in their footwear production, our products generate half the carbon emissions of a traditional footwear brand. Ccilu aims to introduce the world's first carbon-neutral, and ideally, carbon-negative footwear in 2023. By 2025, Ccilu has the goal to make the entire company carbon neutral.
We've made our pledge - how will you decrease your footprint?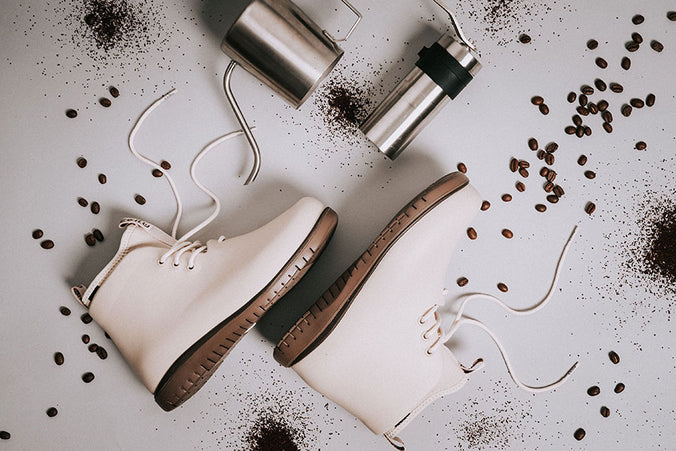 XPRESOLE® COLLECTION
XpreSole® shoes and socks are crafted with materials made from upcycled coffee grounds to replace materials otherwise made of petrochemicals. Through a combination of yarn made from coffee grounds, and yarn made from recycled plastic bottles, Ccilu is able to use roughly 15 cups of coffee to make the canvas body and lining of one pair of XpreSole shoes. This eco-friendly approach is one way we strive to decrease our impact on the environment. Ccilu believes in full transparency, which is why we have dedicated a section of our website to explaining the technology of our sustainable footwear, should you wish to dive deeper.
GREENPLAX® COLLECTION
GreenPlax® recycled bottle footwear is Ccilu's attempt to decrease the plastic waste polluting our oceans. Ccilu's research team spent five years on research and design in order to reduce the plastics, microplastics, and petroleum typically used by the traditional footwear industry. One pair of GreenPlax® sneakers upcycles up to 15 plastic bottles on average.