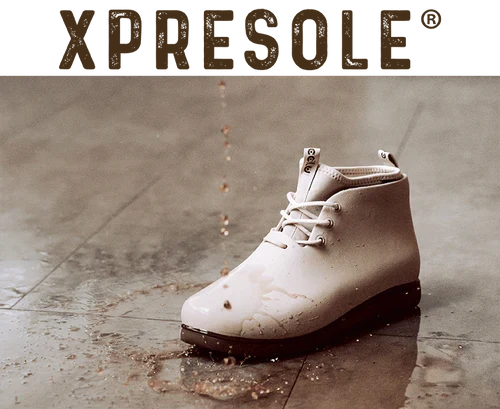 Introducing the sustainable shoe you've been waiting for!
Our newest shoe, XpreSole®, is the first sole made from recycled coffee grounds that is also vegan, dirt proof, water repellent and odor controlled.
By recycling what we would typically discard, we have created revolutionary shoes comprised of recycled plastics and recycled coffee grounds. What once was waste can now be used again and again.
Welcome to the world of eco friendly shoes!
Creating our sustainable shoes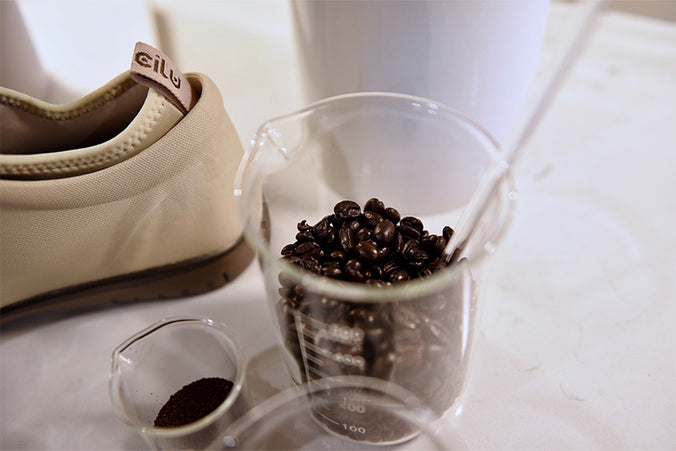 Spent Coffee Grounds
We rescue spent coffee grounds from coffee shops, sparing them from their otherwise landfill fate brought about by a lack of compost infrastructure. In a manufacturing facility, we dry, grind, and sift the grounds. Using patented technology, we pelletize the grounds to create the fabric for the lining and insole. Injection molding is employed to create the shell and outsole, resulting in this recycled, sustainable shoe.
Recycled Plastic Bottles
Did you know that less than 10% of plastics ever produced have been recycled and that most communities lack the infrastructure to recycle NEARLY ALL of the plastics that boast the recycling symbol? We rescue and recycle plastic bottles ensuring that they end up in our shoes, rather than our oceans. Combining this recycled plastic with the SCG's, we create a RPET yarn (Recycled PET) that makes up the upper and insole of this eco friendly shoe.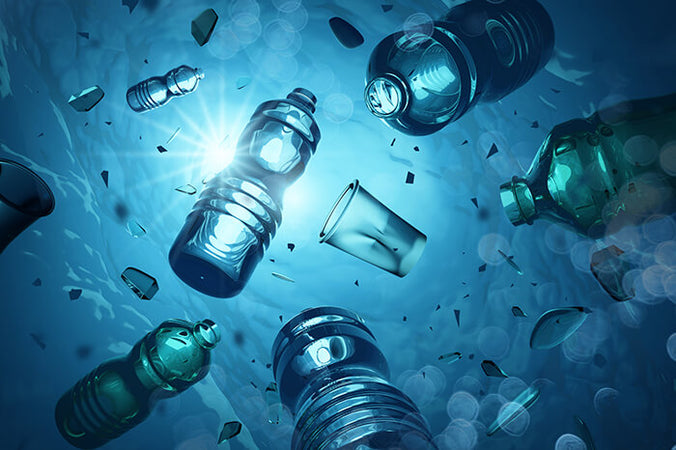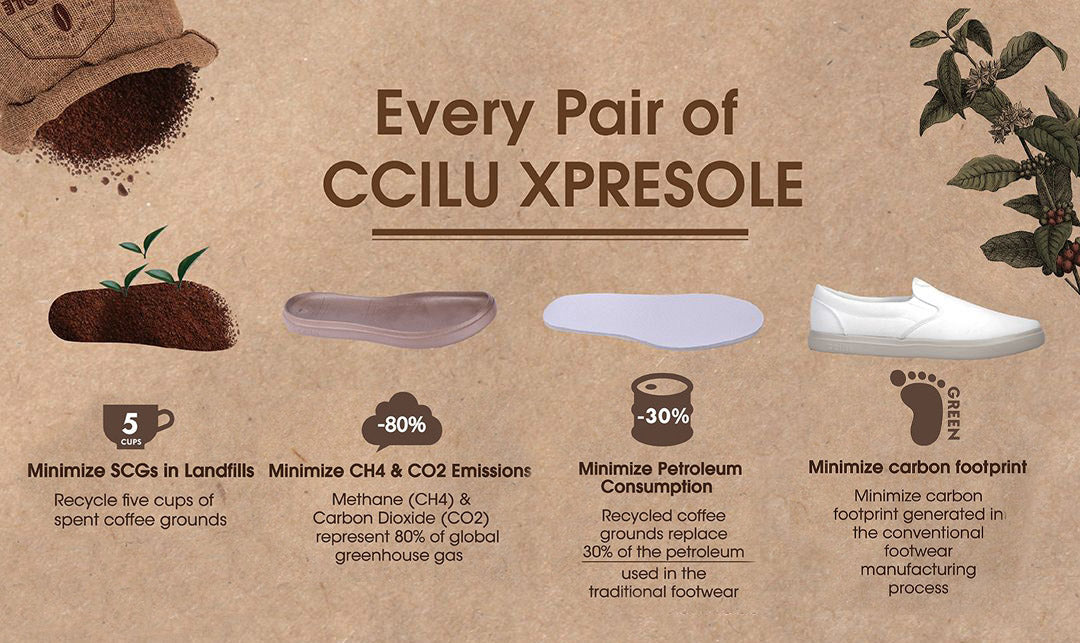 In 2019, XpreSole® Cody was recognized by the most prestigious Red Dot Design Award for its innovative technology and contribution to our mother earth.
In 2021, XpreSole® Panto was honored with 3 prestigious design awards:
• Red Dot Design Award - THE BEST OF THE BEST
• Sliver A'Design Award
In 2023, XpreSole® Blocks was recognized by 2 design awards:
• iF Design Award
• Singapore Good Design Award