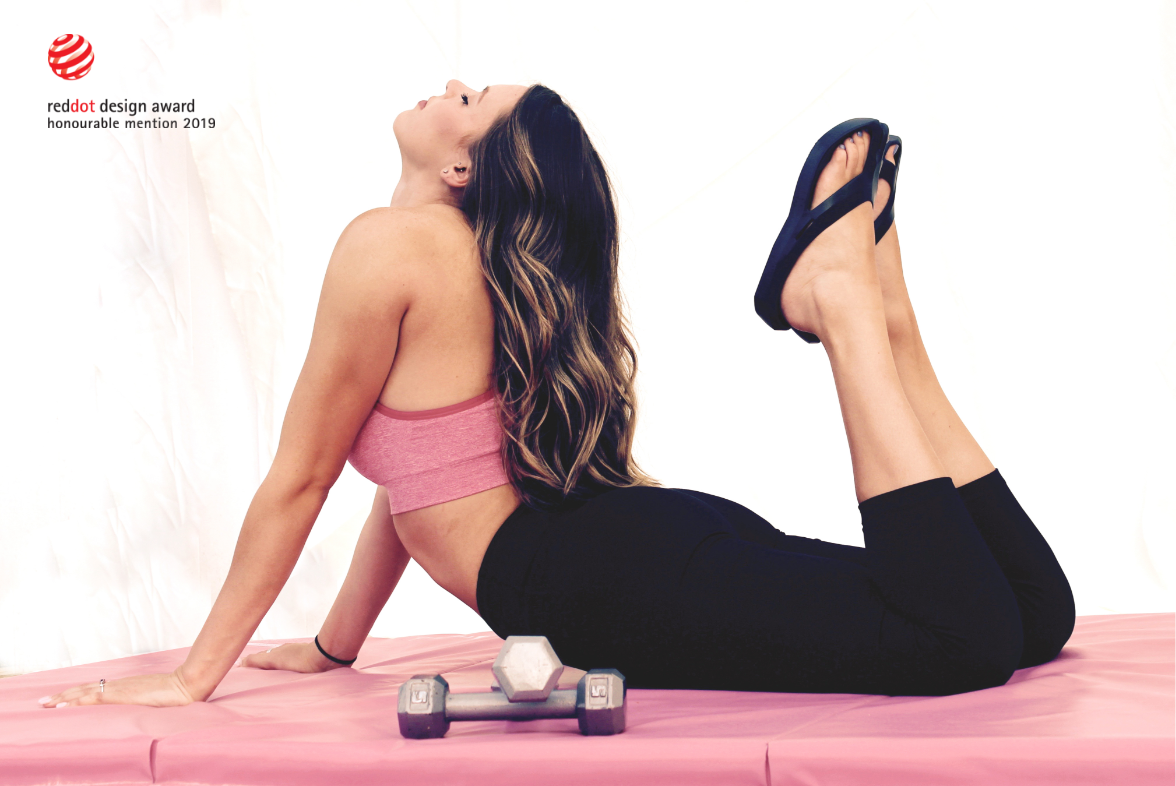 Restore your feet and balance your body
Patent Pending Japanese Massaging Sandal. Every pair of Stepping Stones has uniquely designed pods to massage your feet and keep you feeling revitalized.
Stepping Stones Massage Sandal, RED DOT Design Award for Fashion & Lifestyle 2018
Place any insole as needed
Inspired by traditional oriental medicine, our SST Team developed STEPPING STONES with acupressure pods which effectively improves circulation and wellness. Three changeable insoles (Original, The Therapist, The Masseuse) with different functions, help you feel better every day simply by wearing CCILU Stepping Stones. SST is easy to use, maintain and clean. Enjoy optimum comfort anytime, anywhere.
Proven to boost energy, circulation and ease foot fatigue.Specifically designed to support natural alternative methods to restore your feet and balance your body.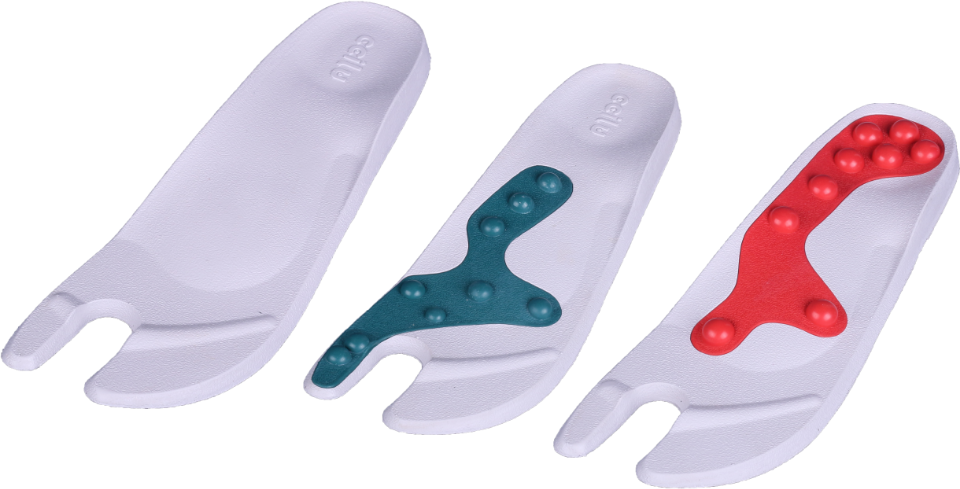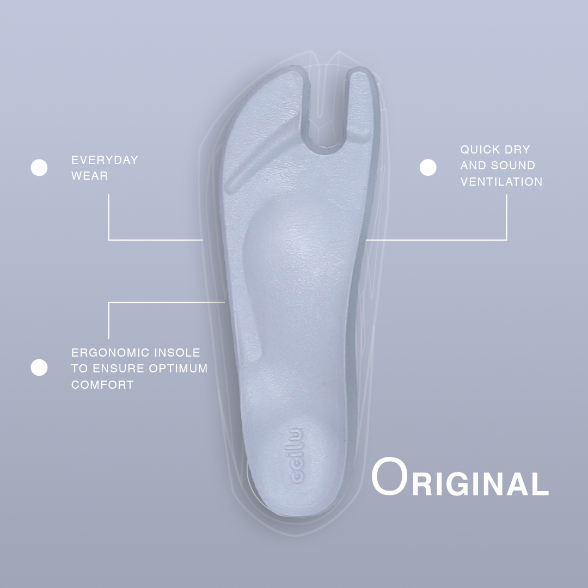 Original
The ORIGINAL insole is good for everyday wear, an ergonomic insole that ensures optimum comfort, quick dry and ventilation.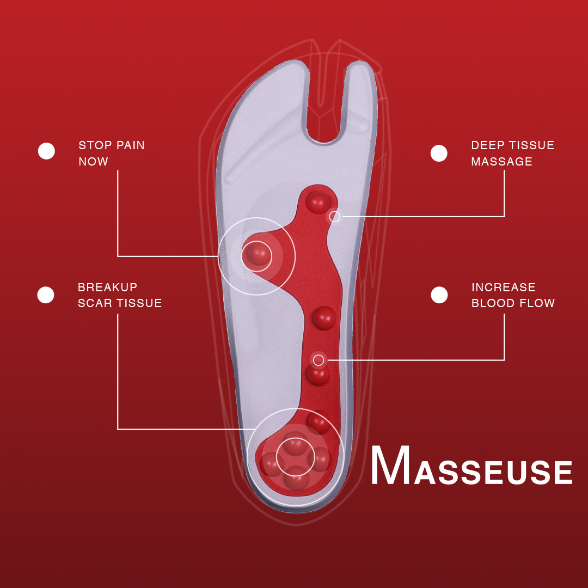 MASSEUSE
The MASSEUSE insole comes with dots on the pad, for preventing, alleviating, and recovering from plantar fasciitis.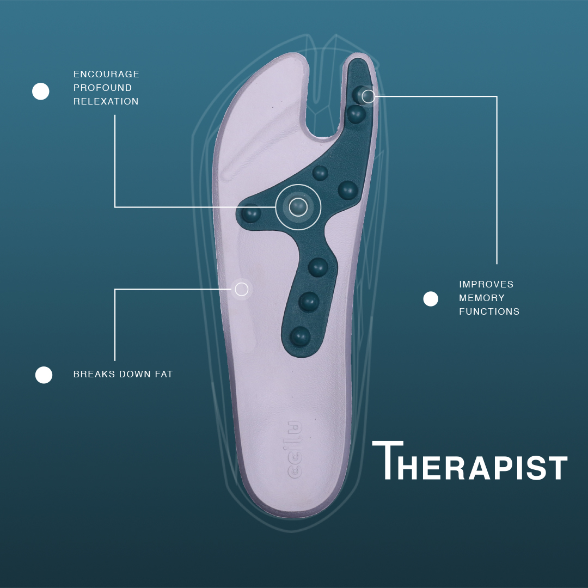 THERAPIST
The THERAPIST insole is for everyday massage: the dots on the pad stimulate different acupuncture points on the feet, which aims to help relieve stress, aid sleep, lose weight, improve general wellness, and even alleviate diabetes pain.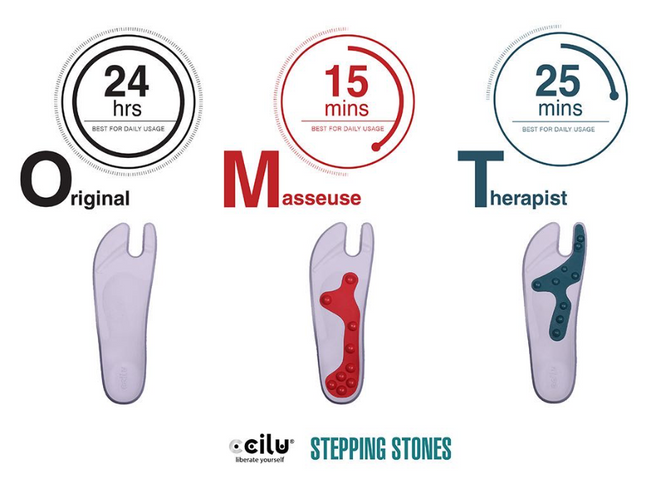 Features